Good news for 2023 edition!
The Greece Rally 2023 will be held at territory of Ioannina with a marathon stage that will take you to Albania!
Start and finish point will be The Lake Hotel at Ioannina, and all the routes and tracks will be done in Ioannina and Albania perfecture and municipality.
Our bivouac will be held at The Lake Hotel https://www.thelakehotel.gr/ Google maps: https://goo.gl/maps/ewLzJSQhMDz
Total length of the race: 1700 km
Day 1 – Kms 90 – Prologue SSS1 Mitsikeli (40kms)- Lake Pamvotida Round
Day 2 – kms 255 – SS2 Pindus (235kms) – Tzoumerka – Peristeri – Barros – Anilio Ski Center – Metsovo – Aoos Lake
Pindos – Valia Calda – Vovousa – Zagoria Villages
Day 3 – kms 230 – SS3 Zagoria (190kms) – Vikos – Aristi – Papigo – Tsepelovo – Kamila Mountain – Drakolimni – Tymfi – Konitsa
Day 4 – Kms 230 – SS4 Egnatia (120kms) Asvestochori – Krystalopigi – Vasilikos – Plataria
SS5 Kalamas (110kms) Igoumenitsa – Kalamas – Voutsaras – Ioannina
Day 5 – kms 260 – Liaison Kakavia (100kms) SS6 Permet (130kms) – Ioannina – Kakavia – Albania – Permet (Marathon Stage – Part A)
Day 6 – kms 270 – SS7 Fracher (100kms) – Leskovic – Mertsiani
SS8 Aoos (120kms) Air Generators – Soulopoulo – Kalochori – Spileo – Petralona (Marathon Stage – Part B)
Day 7 – kms 160 – Epilogue SS9 (80kms) Arachthos River – Peristeri – Gourasa – Verliga Mountains – Kalarytes
Liaison (80kms) Syrrako – Driskos – Logades
STAGE 1 | PROLOGUE – MITSIKELI, PAMVOTIDA – 1ST OCTOBER
Prologue. Mountain Mitsikeli – Lake Pamvotisa – 90km (SSS1 40kms) – Prologue.pdf
STAGE 2 | PINDUS MOUNTAINS, VALIA CALDA – 2ND OCTOBER
Tzoumerka – Peristeri – Barros – Anilio Ski Center – Metsovo – Aoos Lake, Pindos – Valia Calda – Vovousa – Zagoria Villages,
255km (SS2 235kms) – 2.Pindus Mountains.pdf
STAGE 3 | VIKOS – ZAGORIA – 3RD OCTOBER
Vikos, Aristi, Papigo, Tsepelovo, Kamila Mountain, Drakolimni, Tymfi, Pindos Mountain – 230km (190kms) – 3.Zagori.pdf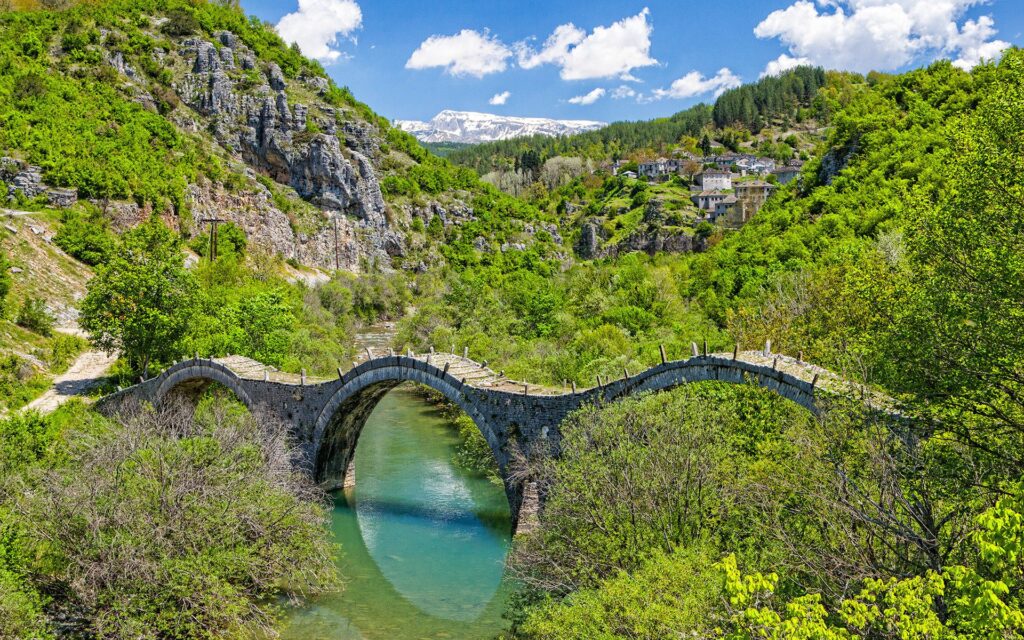 STAGE 4 | IGOUMENITSA – KALAMIAS RIVER – 4TH OCTOBER
Asvestochori – Krystalopigi – Vasilikos – Plataria – 120km (SS4 Egnatia 100kms) – 4.Igoumenitsa.pdf
Igoumenitsa – Kalamas – Voutsaras – Ioannina – 110kms (SS5 Kalamas 100kms) – Total 230kms
STAGE 5 | IOANNINA – ALBANIA – PERMET – 5TH OCTOBER
Liaison Kakavia (100kms) SS6 Permet (130kms) – Ioannina – Kakavia – Albania – Permet (Marathon Stage – Part A) – Total 260kms
5-6.Borders.pdf
STAGE 6 | PERMET – AOOS – IOANNINA – 6TH OCTOBER
SS7 Fracher (100kms) Permet – Leskovic – Mertsiani,
SS8 Aoos (120kms) Air Generators, Soulopoulo, Kalochori, Spileo, Petralona, Ioannina (Marathon Stage – Part B) – Total 270km
STAGE 7 | EPILOGUE – KALARRYTES, SYRRAKO – 7TH OCTOBER
Epilogue SS9 (80kms) Arachthos River – Peristeri – Gourasa – Verliga Mountains – Kalarytes
Liaison (80kms) Syrrako – Driskos – Logades – Total 160km – 7.Kalarytes-Syrrako.pdf